Welcome all bodies
Queer privacy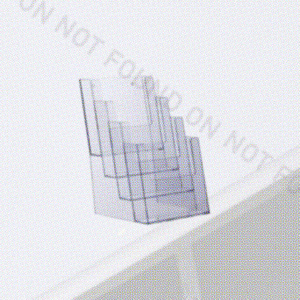 >>> THIS SPACE IS CURRENTLY BEING CREATED WITH, BY AND FOR QUEER FEMINIST BODIES. IF YOU WANT TO GET INVOLVED EMAIL hello@notfoundon.org | TAKE A LOOK AT WHAT HAS STARTED | PLEASE DON'T SHARE ON SOCIAL MEDIA.
You don't have to provide personal information to participate in this
co-written queer knowledge bank
, you can register for an account without providing an email address or 'real' name. Despite this your IP address leaves a trace you can be identified by your location or name on internet contract. Everything you contribute is permanent, as is true of the rest of the 'world wide web' which we inhabit. Be
conscious and considerate
in what you choose to contribute. Please get consent before including individuals, bodies offline and online are in need of the ability to consent. Please do not share these pages on commercial social media platforms or publicise with out our consent. This space is created from the desire to escape them.
Not Found On is the desire to co-create a 'space' to value and share queer arts and social knowlege. Recognising that lgbtqia+ 'spaces' are often far more than just bars, just bookclubs, just dances, just sports teams, just a magazine or just performances. They have also been sites of community building, sites of resistance, sites of political organisation, sites of transformation, sites of healthcare, sites of survival and sites of knowledge creation. This 'space' is to celebrate knowledge created through subjective lived experience of (some) queer bodies. Asking how can we record and share these in a meaningful way for our communities? What can we learn from each other?

KNOWLEDGE IS NOT NEUTRAL....INCLUDE YOUR COMMUNITY ...
Create an account (can be anonymous)
Go to Create page or find existing page
Add words, images, videos, audio that are meaningful to record
Find your own words and style
How can you find pages on Not Found On? Example Ways to Navigate


know the name of page (sharing the name of the page)
click through from other page
use property list
Projects that need people
looking similar projects
directory
events
RECENT PROJECT
nipples This page intention is to celebrate nipples and our ability to post pictures of our own nipples and the nipples of others with their explicit consent.
To celebrate that this is a space that the nipples of all genders should not be marginalised.
Also to provoke a wider question on what and how are our bodies and expressions are regulated on other online platforms? And what if any regulation do we want to have on not found on??
RECENT WORKSHOP

Tuesday 9th July @ Open Eye Gallery, 19 Mann Island. 6pm - 9pm
What: Queer Soap Box | 16 bodies

Do you have something to share IRL? Share with me @ Open Eye Gallery. To end my residency in Liverpool and to continue the theme of sharing knowledge we want to offer 5 spaces to wonderful people who for 10 mins can present and take questions on creative /socially related actions they are involved in organising / making in Liverpool

Aay Liparoto will start off the evening by sharing the short film Andrew a Strong Courageous Warrior (16'28 | 2016) followed by a brief Q&A about the work and current project.