Welcome all bodies
Please do not share these pages on commercial social media platforms or publicise with out our consent.
This space is created from the desire to escape them.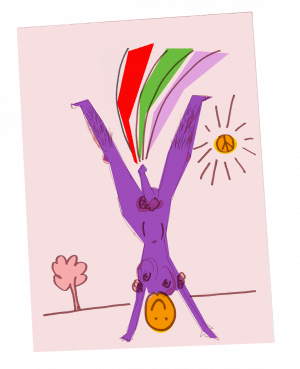 Welcome to the Not Found On. The is project ongoing has two aims:

♦ To provide a space run by feminist queer bodies to share, record and connect art and social projects
♦ To question the platforms we participate in online the culture and politics of commercial & non commercial space
We are hoping to grow with you, as more in included in this space.
Not found on is a co-written feminist queer knowledge project. THIS SPACE IS CURRENTLY BEING CREATED WITH, BY AND FOR QUEER FEMINIST BODIES.
To include your community you don't have to provide direct personal information to participate, you can register for an account without providing an email address or 'real' name.
Despite this your IP address leaves a trace you can be identified by your location or name on internet contract. Everything you contribute is permanent, as is true of the rest of the 'world wide web' which we inhabit. Be conscious and considerate in what you choose to contribute. Please get consent before including individuals before including information about them. Bodies offline and online are in need of the ability to consent.


Not Found On is the desire to co-create a 'space' to value and share queer arts and social knowlege. Recognising that lgbtqia+ 'spaces' are often far more than just bars, just bookclubs, just dances, just sports teams, just a magazine or just performances. They have also been sites of community building, sites of resistance, sites of political organisation, sites of transformation, sites of healthcare, sites of survival and sites of knowledge creation. This 'space' is to celebrate knowledge created through subjective lived experience of (some) queer bodies. Asking how can we record and share these in a meaningful way for our communities? What can we learn from each other?

How can you find pages on Not Found On? Example Ways to Navigate


know the name of page (sharing the name of the page)
click through from other page
use property list
Projects that need people
looking similar projects
directory /resources
events
Ways to you can build this community...
add or edit existing page
start a new page
add links between pages
add references
add your event
add to directories
report toxic behaviour
set up a meeting to record your community with others
become an admin to help maintain the site
add to the design & structure
join IRL & online meetings to discuss our development
send us feedback & comments for development